The 2023 Board of Governors
Dr. Harley Seyedin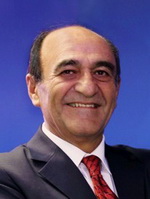 President, Allelon Energy Partners
President, the American Chamber of Commerce in South China


Dr. Harley Seyedin is an international businessman, humanitarian, philanthropist and world-renowned China expert.

Achievements:
--Dr. Harley Seyedin, together with Elon Musk, Durreen Shahnaz and Murad Al-
Katib won the 2017 Oslo Business for Peace Award. The Oslo Business for Peace Prize is awarded by an Award Committee of Nobel Laureates in Peace and Economics. The task of appointing a new member to the Award committee has been given to former Swedish prime minister Göran Persson, former Norwegian prime minister Kjell Magne Bondevik, and the former director of the Peace Research Institute Oslo (PRIO), Kristian Berg Harpviken.
--Among fewer than 20 individuals to be awarded the "Peace Through Commerce Medal" by the U.S. Government since its inception by Thomas Jefferson in 1790 when he served as the nascent US Secretary of State under President George Washington and the only person in history to have been awarded both the Oslo Business for Peace Award and the Peace Through Commerce Medal.
--President, Allelon Energy Systems and former President of Sithe Global Pacific (Sithe Global is majority owned by and is the international power arm of the Blackstone Group).
--Under his direction since 1991, companies led by Harley have achieved firsts in many areas in China, including: the first majority western owned and operated power plant; first western invested toll road; and, first western owned and operated joint US-China university in China offering four year fully US accredited degrees without the need for the students to travel to US.
--Visiting Professor, Jinan University – one of the oldest universities established on mainland China tracing back to the Qing dynasty (1644–1911).
--Former Chairman of Montgomery College and State Chairman of the Maryland Association of Community College Trustees representing all seventeen community colleges of higher education in the State with over 35,000 faculty and staff and 100,000 students.
--Former Member of the Board of Directors of the Kennedy Institute, the largest private Catholic Charity in the United States, by appointment of Cardinal James A. Hickey.
--Together with Secretary of State of Cambodia, Dr. Heng Sokkung Knighted under the Philippine act of Parliament 646 joining Dr. Henry Kissinger and King Carlos of Spain and others previously knighted.
--Recognized by President George Herbert Walker Bush for his involvement with the North American Free Trade Agreement (NAFTA).
--Special Advisor to Chairman, President George Herbert Walker Bush Foundation for US-China Relations.
--President and CEO, the American Chamber of Commerce in South China.
On May 28, 2017, Dr. Harley Seyedin, Elon Musk, Durreen Shahnaz and Murad Al- Katib were awarded the 2017 Oslo Business for Peace Award. The selection was made by an Award committee of Nobel Laureates in Peace and Economics in closed-door meetings. The Committee chose the recipients from a pool of nominees from over 40 countries put forward by the United Nations Global Compact (UNGC), the United Nations Development Program (UNDP), and the International Chamber of Commerce (ICC).
Each Year, the Business for Peace Award is presented at the end of a two-day celebration in May in Oslo, Norway. The Award ceremony takes place at the Oslo City Hall, the location the Nobel Peace Prize ceremony. Celebrations begin with a Welcome Reception and Gala Dinner hosted by HRH Crown Prince Haakon and HRH Crown Princess Mette-Marit. The ceremonies include the Business for Peace Summit which is attended by hundreds of business and industry leaders, as well as, media, academia, policy experts, ambassadors and top government officials. 2017 Speakers included Norway's Prime Minister Erna Solberg.
Dr. Harley Seyedin was among 228 individuals from around the world to have been nominated and subsequently shortlisted in March 2016 by the Nobel Committee for consideration for the 2016 Nobel Peace Prize. Other individuals considered included Pope Francis, German Chancellor Angela Merkel, and Columbian President Juan Manuel Santos who was ultimately awarded the prize on October 7, 2016.
Dr. Harley Seyedin is a most recent recipient of the "Peace through Commerce Medal" originally initiated by Thomas Jefferson in 1790 when he was the first Secretary of State of the United States. Harley is among fewer than 20 individuals to receive this Medal in the 233 years since its inception. This Medal is the highest honor awarded to a civilian individual by the U.S. Department of Commerce.
On March 12, 2018 Dr. Harley Seyedin was appointed a Visiting Scholar at Jinan University – one of the oldest universities established on mainland China tracing back to the Qing dynasty (1644–1911). On April 13, 2023 Dr. Seyedin was appointed a Visiting Professor at Jinan University.
On October 25, 2019 Harley, together with Secretary of State of Cambodia was knighted under Philippine act of Parliament 646 joining others who have been knighted including Dr. Henry Kissinger and King Carlos of Spain.
By a US Federal appointment served two terms on the Maryland Advisory Board of the United States Civil Rights Commission.
Harley Seyedin is the President of Allelon Energy Systems. Allelon Energy Systems is involved in the development, construction and operation of new energy and power projects internationally. Immediately prior to his position at Allelon Energy Partners, Harley held the position of President of Sithe Global Pacific where he was involved in the development, construction and/or commissioning of several billion USD in Greenfield projects. Sithe global, owned by the Blackstone Group is a multi-national company with billions of USD in power and energy projects worldwide.
Harley is the President of American Chamber of Commerce in South China. Harley has led the growth of the Chamber from 211 members to over 2,300 and just in the past few years has raised over USD3 million in charitable donations raising four impoverished Chinese villages above the poverty line and saving lives of 225 poor and orphaned children by paying for immediate life-saving medical procedures.
Under his direction since 1991, companies led by Harley have achieved firsts in many areas in China, including: the first majority western owned and operated power plant; first western invested toll road; and the first US accredited joint university. In 1991 President George Bush recognized Mr. Seyedin for his involvement with the North American Free Trade Agreement (NAFTA). Appointed by three governors of the State of Maryland to four terms of office he served as Chairman of Montgomery College and State Chairman of the Maryland Association of Community College Trustees representing all seventeen community colleges of higher education in the State. He served on the Board of Directors of the Kennedy Institute, by appointment of Cardinal James A. Hickey. The Kennedy Institute is the largest Catholic charity in the United States. He was a recipient of an award in business from the US Department of Commerce. He received recognition from The US Senate Sergeant At Arms for his service to the US Senate Deliberations.
From 2010 to 2018 Harley served as Vice Chairman for U.S.-China Economic and Trade Policy of the Asia Pacific Council of American Chambers of Commerce.
Harley holds a doctorate from University of the Incarnate Word (UIW) in San Antonio, Texas.

Publications:

As Editor in Chief of the South China Business Journal Dr. Seyedin has produced:

--16 Annual publications entitled the White Paper on the Business Environment in China, each a highly researched and exhaustively sited 500+ page bilingual qualitative analysis of the business environment.
--19 Annual quantitative bi-lingual 100+ page studies of hundreds of businesses entitled the State of Business in South China which has analyzed business activities in South China.
--Over 190 issues of the monthly Magazine, South China Business Journal delivering up- to-date analysis and business information to the business and community at large.
--Tens of policy papers and hundreds of articles analyzing the impact of various Chinese decisions on business. These have included the IPR Courts, labor laws, the foreign investment law, the supply chain, US and China tariffs and other issues.
--The above publications have become a primary source of information for researchers and a guide for investment for foreign and domestic governments and businesses alike.

Vice President Frances Yu
President of Amway China
Chairman of Amway Charity Foundation
Ms. Frances Yu joined Amway China in 2000 and has served as the President of Amway China since 2018. She previously served as Amway China's Vice President of Public Affairs and was promoted to Chief Marketing Officer of Amway Greater China Region in 2014.

Ms. Yu is a pioneer in reputation management and marketing innovation. She established strong partnerships with stakeholders, increased awareness and reputation of Amway, creating favorable conditions for growth. She lead the upgrade of Amway brand and embraced shifting market trends through digital and social media marketing, innovative product launches, trainings, and customer experience. She successfully pioneered Amway's modernization and digital transformation and received the "Leading CEO of Digital Transformation" award from IDC, a world-renowned echnology market research institution.

In recent years, Ms. Yu spearheaded Amway China's refocus on Health & Wellness to capture growth driven by a national "Healthy China" initiative. Her innovations include an all-round pgrade of Nutrilite brand, a streamlined go-to-market cycle of Nutrilite's Traditional Chinese Medicine products, nutrition and health education to millions of Amway entrepreneurs, and the building of online-offline health and wellness communities. Today, Amway is providing all-round support to its entrepreneurs in China to meet their needs in product, knowledge, and business development, garnering deeper commitment and celebration of the Amway lifestyle.

Ms. Yu is a deeply committed advocate for childhood nutrition, environmental protection, and volunteer service. She is the Chairwoman of the Amway Charity Foundation (ACF), a seven-time winner of the Chinese government's prestigious "China Philanthropy Award" and has served over 3 million children in impoverished areas of rural China since its establishment in 2011. ACF is the first and, to date, the only foreign-invested non-public charity foundation registered directly under the Ministry of Civil Affairs in China.

Ms. Yu also serves as the Vice Chairwoman of China Association of Enterprises with Foreign Investment, Co-Chair of the Women's Professional Committee of the American Chamber of Commerce in China, a board director of the China Environmental Protection Foundation, and Trustee of China Children and Teenagers' Fund.

Ms. Yu holds a master's degree in law from Renmin University of China.



Secretary Thomas Podgurski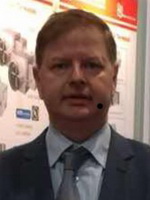 Partner
Royal Service Air Conditioning Corporation
Royal Service Air Conditioning Corp a wholly owned USA based company. Royal Service group has been established in China since 1995 expanding its operation to Shanghai, Xiamen, and Beijing and now Asia Pacific. Royal will continue to promote energy efficient Air Conditioning building design as it continues positive business growth. Tom's position as the group director; Oversee International business and systems operation for China. Royal group includes Royal industries manufacturing, Royal Project group and services Asia Pacific and the USA markets. Tom has served on the Board of Directors since 2002 and as an officer of the board serving as Secretary since 2004.
Royal group promotes American engineering and product throughout Asia Pacific. He has enjoyed working with the American chamber of commerce servicing not only large businesses but small and Medium sized business. In this challengingly market places we on the board will promote AmCham companies to help enterprise a positive result.
I like to thank the members for their participations in our programs in the past year. In the coming year China outlook on country and it's environment should be positive as energy sources allocations are addressed. AmCham South China and its elected Board can continue good sound support of that business that is looking for other business to network and operate in South China. In turn I sincerely appreciate your support in coming year of 2018.
Treasurer Tim Wen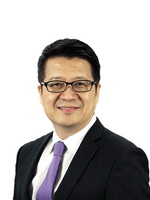 VP & China CEO of Allway Group USA
Mr. Tim Wen, with rich experience on multi-industry, including bank, IT, catering, personal service etc., is the member of board of directors of several non-profit organizations in America, with over 20 years' experience on trade and investment between China and America. Mr. Wen has been invited to be the director of China Chamber of International Commerce Guangzhou Branch and the senior consultant of Fuzhou Municipal Bureau of Commerce and Bureau of Merchants. Mr. Wen has been devoted to the mutual development of the middle and small-sized enterprises from China and America, and has introduced over 100 American enterprises to invest in China, with a total investment amount over $500,000,000. Mr. Wen won the recognition from the governments and associations in China and America repeatedly, and in 2011 was awarded the Special Award of Merit by the US Department of Commerce for his distinguished contribution.
Supporting SMEs doing business in USA & China has been Mr. Wen's main emphasis for the last 15 years public services.
One of the Founders of American Products and Services Center
VP & China CEO of Allway Group USA
Treasurer of the American Chamber of Commerce in South China
President of American Wine Import Association
Senior Consultant of Fuzhou Municipal Bureau of Commerce and Bureau of Merchants
Former Chief Representative of Economy and Trade of Tacoma Washington in China
Governor Dr. Joe Chow (Zhou)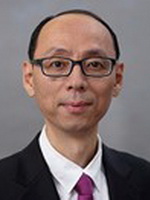 Managing Director, Valuation Advisory Services
Kroll
Joe is a managing director of both Duff & Phelps and DP International Appraisal Limited, who leads the valuation services for China requirements such as tax filing, financial reporting, state-owned enterprises related transactions, joint ventures, initial public offering, etc. for both multinational and Chinese domestic clients. He is responsible for financial consulting services and business development in relation to multinational corporations' inbound investments and Chinese enterprises' foreign listings and acquisitions. Joe has successfully served many multinational companies and Chinese domestic companies with valuation, and consulting services for merger and acquisition, stock listing, due diligence, financial reporting, joint venture and other purposes.
Joe had been a part-time professor at Peking University and the tutor of a master program of Valuation at Zhongnan University of Economics and law. Joe is appointed to be the tutor of MBA, MPAcc, Maud, MF by Sun Yat-sen Business School. Joe is also the chairperson of Qualification & Education Committee of IACVA Hong Kong Chapter. Joe has been often invited to speak for the Chinese government and governmental/regulatory authorities, chambers of commerce, professional bodies, stock exchanges, and media organizations. Joe is also active in the international and Chinese business communities. Joe had served as the Co-Chair of IPR Committee of American Chamber of Commerce in South China and has been the Governor of American Chamber of Commerce in South China since 2003. In Jan 2012, Joe was awarded a certificate by the U.S. Department of Commerce for his contribution to Sino-US trade.
Education
Doctor of Business Administration, University of Newcastle, Australia
Master of Business Administration, Southern Cross University, Australia
Professional Affiliations
The International Association of Registered Financial Planners (IRFP)
Institute of Financial Accountants (FFA)
Institute of Public Accountants (FIPA)
Royal Institution of Chartered Surveyors (MRICS)
The International Association of Certified Valuation Specialists (ICVS)
Governor Robert Chu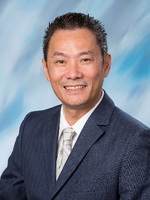 Vice President
Vice President, FedEx China & APAC Hub
Mr. Robert Chu is currently the Vice President, at FedEx China & APAC Hub Operations. In this role, he is responsible for FedEx China & APAC Hub day-to-day business. His role is to plan, organize, direct and control the development and implementation of operational tactics and strategies for operation which included Air and Clearance operations. He is also response to train, select, direct and oversees the operation.
Robert has been with FedEx over 20 years by started his career at USA, and have worked in Hong Kong and currently based at Guangzhou, China.
Robert graduated from California State University in 2005 with a Bachelor of Science in Business Administration with major in Finance.
Governor Benny Chen

Vice President and General Counsel
Procter & Gamble Greater China
Career History:
Benny Chen currently serves as the Vice President and General Counsel of Legal Affairs, Procter & Gamble Greater China. In this capacity he is responsible for overseeing all legal matters associated with P&G's business in mainland China, Hongkong and Taiwan and serves as the leader to the corporation on brand protection matters generally. He is a standing member of P&G Greater China leadership committee, and a board director for several P&G legal entities in Greater China region.
Given P&G's business rapid growth throughout the region Mr. Chen's role is a dynamic one which requires continual adjustment to address changes in the law and market conditions including, but not limited to, anti-trust and procurement contracts, finance, human resource, litigation/arbitration as well as corporate compliance.
Benny joined P&G in August 1997, as a Regional Legal Manager for Beauty Care, F&HC, Laundry, Mergers and Acquisitions, Sales and Employment legal issues. He was appointed as Associate Director and Associate General Counsel for P&G Greater China (Mainland China, Hongkong and Taiwan) in 2006, taking up General Counsel role in 2014 and took additional brand protection responsibility in 2019. Prior to joining P&G, Benny had 5 years of legal experience respectively with a Chinese law firm in Guangzhou and a British law firm, Masons, in China and Manchester, UK.
Education and Profession History:
Benny received his Bachelor of Law Degree (LL.B) in International Economy Law from Zhong Nan University of Economics and Law, a Master of Law Degree (LL.M) from law school of Sun Yat-Sun University. Benny also completed the Academy programs at the Center for American International of Comparative Law in Southwest Research Institute.
Benny has been active in communities and is a member to many professional associations in China. He and his team won the Best In-house Legal Team of the Year 2009 by the Asia Legal Business Magazine. He was named as one of China's "Top Ten In-house Counsel" by China Law & Practice in 2014. Benny is the Vice Chairman of Personal Care Industry, Quality and Brand Protection Committee (QBPC) and the Vice Chairman of Alibaba Anti-Counterfeit Association (AACA). hina.
Governor Aaron Finley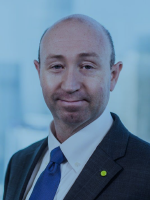 Director Central Business Development
Deloitte
Aaron is a Director in Deloitte's South China Business Development team based in the Guangzhou office. With a diverse network and broad experience in international business, Aaron helps his clients in developing best practices for international business, accounting, taxation, as well as seek investment and development opportunities. Aaron is also supporting the Deloitte's Greater Bay Area (GBA) Initiative and is leading the development of a hospital collaboration platform so that hospitals around the GBA can better coordinate best practices. Before re-joining Deloitte, Aaron was the Greater China Group Tax Manager for Procter & Gamble. In 10 years with Procter & Gamble, Aaron performed a multitude of tax and finance roles. Aaron has 20 years of tax experience including 16 years in China. 
Aaron is a licensed CPA in California and has obtained a Masters in Business Taxation from the University of Southern California. Aaron is a Part-Time Lecturer and PhD Student at the Macau University of Science & Technology.
Aaron was a member of the Board of Directors of the American International School of Guangzhou, the leading international school in South China, from 2010 to 2019. During that time, he served as Treasurer, Vice-Chair, and Chairman of the Board.
Aaron is a member of the Board of Governors of AmCham South China. He was recently the EU Chamber of Commerce Finance & Taxation Working Group National Chairman and is currently the Vice Chairman (South China Chapter Chair). He is an Advisor to the Guangdong Investment Promotion Association, an expert of the Guangzhou Capital Market Pool, and a contributor to the Guangzhou City Business Environment Study.
Governor Scott Liang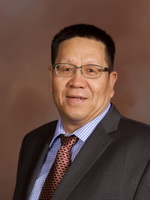 President
Apex Tools and Orthopedics
1) Name: Mr. Scott Liang, born in 1962 in China, male.
2) Graduated from Radio Chemistry Subject of Peking University in 1982
3) 1982 to 1995, working as an engineer, Senior engineer in a Nuclear Fuel Factory
4) Earned Senior Engineer of Chemist in 1991
5) Joined Marmon in 1996 and servicing as Chairman of Apex SZ and President of Apex GZ since 2018, member company of Marmon/Berkshire Hathaway.
6) 6 patent inventions ranging from chemistry, mechanic, and medical devices
7) Play a leading role in wound care product and clinic development.
My statement:
To be good and to do something good to the society.
Governor May Qiu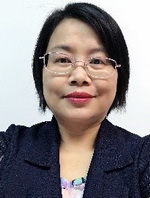 Government and Public Affairs Lead
Nike China Sourcing & Manufacturing
May Qiu has diversified experiences in manufacturing, marketing, sustainability, stakeholder engagement and government affairs areas. After 3 years in British-American Tobacco Company as a Marketing Representative, May started her career on EHS (Environment, Health & Safety) with Kodak since 1998 and 7 years later she became the Global Sustainability Manager at Mattel China Manufacturing Centre.
In 2007, May joined Nike to cover EHS of Asia, driving the strategy implementation to create safe work condition and promote sustainable manufacturing, this brought positive impact to hundreds of factories across the region; and then she took the role of Asia Material Sustainability Director to extend the sustainability programs to the upstream of the supply chain. In 2015, May challenged herself to be part of Nike Government and Public Affairs team, responsible for engagement with government and stakeholders, public policy, risk management and community impact.
May holds a bachelor's degree of Chemical Engineering in Dalian University of Technology and an MBA in Sun Yat-Sen University.
May has been passionate to contribute to the communities, she is widely recognized and serves as the following positions:  
-           Safety Expert in Guangdong Safety Production Committee
-           Supply Chain Advisor in China Institute of Public and Environment Affairs
-           China Policy Group of UN Fashion Industrial Charter for Climate Change
In AmCham South China, May is the Co-Chair for both Corporate Social Responsibility Committee and Government Relations Committee. As an active member, May had provided strong support to numerous sports events and CSR activities; to take full advantage of her strengths to serve the members of AmCham South China, she decides to run for the Governor. Your support and vote will be highly appreciated.
Governor Andy Rusie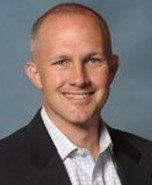 Chief Financial Officer
Old World Industries
Family-owned Old World Industries is an American icon and local to the heart of the Chicago's economy, OWI has experienced consistent growth and success over the past few decades with iconic brands such as PEAK®, BlueDEF® and Final Charge®.
As CFO at OWI, Rusie brings a wealth of financial experience having previously served as CFO for Whole Earth Brands since 2019, where he helped take the company public via a SPAC and completed two strategic acquisitions. Prior to joining Whole Earth Brands, Andy served as VP Corporate Finance and Strategy at Mauser Packaging Solutions and spent most of his career at Mead Johnson Nutrition, holding several finance leadership roles across various corporate functions and global expat leadership roles in China, Southeast Asia, Latin America and Europe during his tenure.

Born and raised in Indiana, U.S.A, Andy received his MBA from Indiana University in 2003 and an undergraduate degree from Miami University (OH) in 1996. Andy obtained his U.S. CPA license in 1996.



Governor Tim Shaver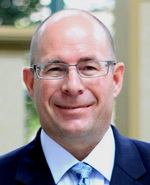 Club Manager
Harbour Plaza Golf Club, Dongguan
Tim has served as the Club Manager of Plaza Golf Club since September 2011 after serving as their Director of Operations from 1999-2002.  Harbour Plaza Golf Club, a 27-Hole Robert Trent Jones Jr. designed championship golf course is the centerpiece of Cheung Kong Property Groups premier residential community in Dongguan, Laguna Verona.
Tim served as the Executive Director of the American Chamber of Commerce, South China from 2002-2006 during which, Amcham became the fastest growing chamber in the world.   Tim has also served on the Amcham Board of Governors since 2010 and is a graduate of the University of Texas at San Antonio with Bachelor of Arts in History as well as being a member of the Professional Golfers Association of America since 1989.
"I am truly honored to have been nominated again to serve Amcham-South China as a member of the Board of Governors.  Amcham has been a major focus of mine for the past 18 years, serving as Executive Director from 2002-2006, and continuing as a member from 2007 to 2012 and again for the past six years as a member of the Board of Governors.  During these past 15 years, Amcham South China has grown from 200 members to over 2400 today and has become the voice of the business community to both the Chinese and US Governments as well as helping countless American companies relocate into South China. With the recent activities of the Amcham Charity Series, Amcham South China continues to set the standard in which the business community can be proud.  If chosen, I will proudly serve the membership of the American Chamber of Commerce South China and continue to promote Amcham as the model business chamber in China."
In January 2012, Tim was awarded a "Certificate of Appreciation" by US Department of Commerce for Amcham's contribution to Sino-US trade.
Governor Greg Wong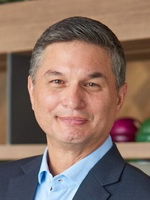 Managing Director
Agoda
Greg Wong is President of AmCham Thailand, Board Member of the Thai Board of Trade and Managing Director at Agoda. Agoda is one of the world's fastest growing online travel companies, with over 4,000 team members globally. Greg and his team oversee Agoda's global affairs and sustainability programs in China and around the world. Agoda is deeply committed to working with China to foster expansive and sustainable growth in the tourism and technology sectors.
 
Prior to joining Agoda, Greg was a senior U.S. Diplomat with the rank of Minister Counselor. He served in American Embassies and Consulates in Beijing, Guangzhou, Bangkok, Vietnam, Malaysia, Iraq, and other global posts. For his pioneering service to advance sustainable global commerce, Greg was awarded the Gold Medal – the highest award given by the U.S. Department of Commerce. Greg previously served on the Board of Fulbright Thailand (Thailand – U.S. Education Foundation) which supports scholarships and academic exchange between Thailand and America. Greg was also ex-officio advisor to Boards of the American Chambers of Commerce in Taiwan, Iraq and Bangkok. Greg holds an MBA from The University of Hawaii, and an MPA from Harvard University where he was named a Littauer Fellow as a top-15 leader in his graduating class.
Governor William Zarit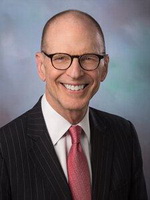 Senior Counselor
The Cohen Group
The Honorable William Zarit is Senior Counselor at The Cohen Group, where he advises western multinationals working in the Chinese commercial market and helps Chinese companies navigate the U.S. business environment. Chairman of the US-China Investment Council.
From 2009-2014 Mr. Zarit was Minister for Commercial Affairs at the U.S. Embassy in Beijing, overseeing the U.S. Department of Commerce's trade and investment promotion and trade policy activities in Beijing, Chengdu, Guangzhou, Shanghai, and Shenyang. Prior U.S. Commercial Service posts included Deputy Assistant Secretary overseeing Commercial Sections in U.S. Embassies and Consulates worldwide; Regional Director for East Asia/Pacific; and leadership roles in the U.S. Embassy in Kuala Lumpur and the American Institute in Taiwan. He achieved the Career Minister rank for his service.
Before joining the U.S. Commercial Service Mr. Zarit was Economic and Commercial Program Officer for the New York-based National Committee on U.S.-China Relations. Prior to that he served as Marketing Manager/China for Pacific Bell's international operations, preceded by his work as Project Manager for the first IBM PC dealer in China, China Business Associates. Mr. Zarit also served as Mandarin Chinese Interpreter for the U.S. State Department Language Services.
He earned an M.B.A. with Honors from the University of California, Berkeley, and a B.A. with Honors in Political Science from Miami University, Oxford, Ohio.